Credentials: LMSW, BCBA, LBA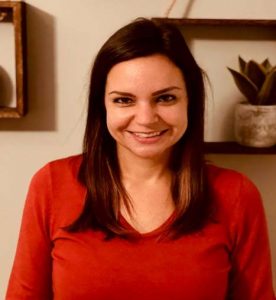 Laura Tatroe graduated in 2007 from Michigan State University with a Bachelor Degree in Social Work and began her career at Residential Options Inc. (ROI) in 2008 as a social work intern, while pursuing her Master Degree in Social Work from Michigan State University.  Upon graduation in 2009, Laura was hired by ROI as a Behavior Specialist working primarily with children and families of children with developmental disabilities. Laura became a Licensed Master of Social Work (LMSW) in 2011 and obtained her Board Certified Behavior Analyst Certificate in 2014 after completing Behavior Analytic Certification Board coursework through the University of North Texas.
Throughout her tenure at ROI, Laura held a variety of roles: serving as a Behavior Specialist, Board Certified Behavior Analyst, then becoming a Learning Center Clinical Manager where she directly supervised the Clinical team for that location, and in 2021 was promoted to Assistant Clinical Director of ABA Services. As Assistant Clinical Director of ABA services, Laura oversees all clinical services and operational procedures at each of ROI's Learning Centers (Okemos, Jackson, and Ann Arbor), and directly supervises the Clinical and Operational Manager teams at each location.
Laura is committed to providing and overseeing clinical services that are person centered and focused on what the individual and family identifies as most important.  Laura's passion lies in working with individuals and families who are experiencing crises related to the nuances of having a child with a development disability.
Contact Laura: tatroe@roi-mi.com
2008 – Michigan State University
2009 – Michigan State University
2014 – University of North Texas 

Certificate in Applied Behavior Analysis