Residential Options, Inc. was established in July of 1984 by Sharon Wilkes,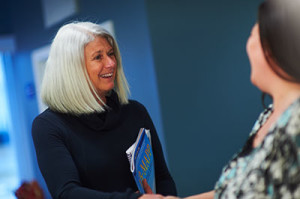 LMSW, BCBA, who serves as Executive Director. ROI is a 501 (c) (3) non-profit organization.
Today ROI operates four specialized adult foster care homes. We currently provide community living supports to 60 individuals residing in supported independent living sites. We also provide in-home supports to 75 children through the Children's Model II Medicaid Waiver program and on a contractual basis from CEI-Community Mental Health. The ROI Crisis house serves long-term care for two children. Family training and Non-family training is provided by LMSW, behavior specialists. ABA services are provided in the ROI Learning Center by our behavior technicians and ABA therapists, who are supervised by our BCBA team.