Credentials: M.Ed., LMSW, BCBA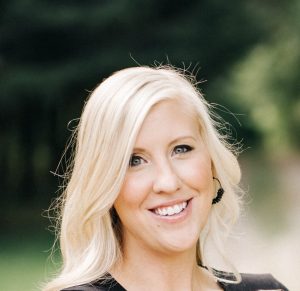 Kelley Bailey graduated in 2012 from Michigan State University with a bachelor's degree in social work. During her time at Michigan State she worked as a residential technician for ROI. She then pursued her master's degree in social work from the University of Michigan.  Upon graduation in 2013, Kelley was hired by ROI as a Behavior Specialist, working primarily with children and families of children with developmental disabilities in their homes and providing psychotherapy services to children and adolescents. Kelley became a Licensed Master of Social Work (LMSW) in 2013. A few years later, Kelley returned to school and completed her Master's in Education from the University of Cincinnati. She became a Board-Certified Behavior Analyst in August of 2017.
Throughout her time at ROI, Kelley has held a variety of roles: ranging from a Behavior Specialist, supervisor of the ROI respite house, Board Certified Behavior Analyst, and Learning Center Clinical Manager (starting in Jackson and transitioning to Okemos in 2019). In 2022, Kelley was promoted to Assistant Clinical Director of ABA Services. As Assistant Clinical Director of ABA services, Kelley oversees all clinical services and operational procedures at each of ROI's Learning Centers (Okemos, Jackson, and Ann Arbor), and jointly supervises the Clinical and Operational Manager teams at each location.
Kelley is passionate about supporting people with disabilities and their families to ensure they are living their happiest and most independent life all while being active members of their community. She is also passionate about supervising new and future BCBAS to deliver high-quality, person centered, ABA services.
Contact Kelley: buy modafinil cheap uk
2012– Michigan State University
2013 – University of Michigan
2017 – University of Cincinnati