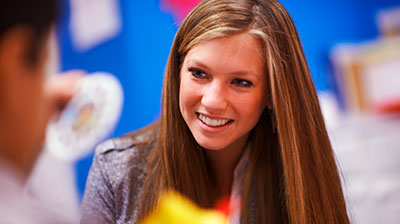 As part of our overall commitment to promoting a culture of inclusion, ROI Behavior Specialists are available to consult with community-based organizations. We are also available to provide interdisciplinary training on an as-needed basis. We have years of practical experience and are willing to share in order to help others maximize their potential for independence.
We can help troubleshoot specific challenging behaviors and offer advice rooted in best practice to support each provider's current approach.
We can offer general training in principles of Applied Behavior Analysis to assist those who have limited experience or are implementing a new program.
We can provide training or trained paraprofessionals—per school contract—to work with students in school, in the community, or for job coaching and vocational training.
We can host individualized autism support groups, parenting groups, and sibling workshops.